Click to Learn More
Postpartum Depression.
Helping women not to be alone in the dark.
Press Release
IT IS NOT "BABY BLUES." IT'S SO MUCH MORE!
WALK TOWARD WELLNESS: DON'T LET WOMEN BE IN THE DARK ABOUT POSTPARTUM DEPRESSION and PERINATAL MOOD DISORDERS
Bizarre, misunderstood and scary—U.S. Center for Disease Control reports that between one and two women among ten will experience the dark and disturbing symptoms of postpartum depression and/or a perinatal mood disorder. These conditions can occur during pregnancy, after birth, or after nursing ceases. Many women suffer through it not knowing what it is. They need the facts. They need to know they are not the only one to feel this way. This much-needed book helps supply a first step toward wellness.
Eugene, OR May 1, 2017:  Author and speaker, Judy Dippel has released her latest book, Breaking the Grip of Postpartum Depression: Walk Toward Wellness with Real Facts, Real Stories and Real God. It is now available in paperback and Kindle editions on Amazon (FREE to Kindle Unlimited Members). Click Here for book 
Bizarre and misunderstood, postpartum depression can strip the joy from what should be the happiest time in a woman's life. Women feel totally alone. They don't have a clue what's wrong. The harsh reality is that it feels like being in the fog of an unexplained emotional nightmare, of which a woman cannot shake herself free. Isolated and uninformed, this strange condition leaves women feeling unstable, maybe even crazy. The message of this book is a welcome life preserver of hope and help that can be hard to find, because women don't know where to turn. The clinical facts and statistics bring immediate relief. "No, I'm not the only one."—because most often they think no one else has ever experienced this.
This book brings good news and is a great relief to women and those who love them!  They aren't a bad mom. It's not their fault and they will recover and they can and do get well. No, it won't last forever. But they need to be told the truth and this book helps them face this condition for what it is. Clinical postpartum depression and/or accompanying perinatal mood disorders cause intense suffering and distress among (USA Centers for Disease Control reports) 11-20% of new mothers. Feelings of shame and embarrassment cause women to isolate themselves, but by acknowledging the facts, hearing other women's stories, proper medical care, and the unconditional love and guidance found in God, women have the help, encouragement and hope to break the dark grip of postpartum depression.
They can walk toward wellness, mentally and physically, emotionally and spiritually in what is a dark and disturbing time. The truth within this book dispels myths, and is combined with God's guiding words for the heart and soul, to bring peace amidst the feelings of inner chaos. Examples from other women's stories reveal how it feels. And author Judy Dippel is a woman who experienced it firsthand, and she transparently shares parts of her story. The sound consulting advice of therapists who specialize in PPD is interwoven throughout this book.
This book is an important message for anyone who is pregnant, or suffering in a maze of confusing thoughts and symptoms after the birth of their baby. It's for the husbands, mothers and friends who love and care for them; reading this helps friends and family relay to their loved one what other women have experienced. Real facts, real strategies to move toward wellness. The beauty of the truth helps women shed their fears and phobias to better help themselves, have renewed hope, or maybe even break the grip before it takes hold!
Judy Dippel wants readers to understand that postpartum depression is totally different and more serious than the "baby blues" that 80 percent of women commonly experience. PPD and the perinatal mood disorders that sometimes accompany it overcome new mothers without warning. Unrecognized and untreated, this can last for months and years, as they suffer through it without greater awareness or professional care. It can be devastating. Sadly, many do go untreated, left feeling inadequate and unstable. Not knowing what is wrong, they ask themselves, "Is it normal?" "Is this how I am supposed to feel?" This book is an important tool for preventative care, education and awareness, and sound strategies. If women are prepared, they can more readily face it for what it is. If they are already struggling this book comes alongside them with practical tips of what they can do to help themselves right now.
Breaking the Grip of Postpartum Depression also helps women walk toward wellness by suggesting other trusted outside resources when further help is needed. See this book on www.Amazon.com. Click Here for book . By June 15, 2017 through major U.S. distributors that  supply it, it can be ordered at local bookstores. Bulk quantities of a minimum 10 copies or more can be purchased and mailed to you directly at a discounted price, by contacting: judy@JLDwrites.com – or Olivia, Publicity Assistant at: olivia.a.kinman@gmail.com. Judy welcomes you to contact by email or through her website to invite her to speak at your meeting, workshop, or as a keynote at your event.  www.JudyDippel.com
Download PDF: Press Release – Judy Dippel Book Release
All the great speakers were bad speakers at first –Ralph Waldo Emerson
Is this you? Does standing up to speak in front of a group immediately make your mind blank, your tongue tie up in knots, and your voice tight and squeaky? Do you stare blindly with a glazed "deer-in-the-headlight" look at whoever is out there? Do your palms (or whole body) sweat, your heart race, and you would rather be anywhere but in front of a group speaking?
I've met writers and speakers at all levels of success. Each one knows which came first and most naturally to them—it is either writing or it is speaking. It's just the way it is. Few people possess a natural ability to do both effortlessly. If you are serious about either writing or speaking, I encourage you to stretch out of your comfort zone, seek new training, and gain skills and confidence in both. 
 t is common to focus on speaking techniques to become a better speaker. That's great. But as you grow and start getting speaking requests, set yourself up for success, by looking at the more mundane details. To be viewed as a professional speaker, you or your assistant need to get the facts! The following information about the logistics and the specifics will keep you from being ill prepared, from getting burned, or stuck in an embarrassing situation. All three can be avoided.      
YOU HAVE BEEN ASKED TO SPEAK
BUT HAVE YOU ASKED THESE QUESTIONS?
AVOID SURPRISES – KNOW THE FACTS

Do you have a fee? Be clear—by contract, or verbal agreement if you are comfortable doing so: when, to whom, and how your fee is to be paid. (Most common is by check to you or your business, but some organizations may prefer to make electronic payment by PayPal, etc.        
I will share my speaking contract "template" if you write me and request it.
Number of people expected? Demographics of the audience? Special relevant issues; preferred theme of the organization or group?
What amount of time are they allowing on their agenda for your presentation? Stick to it! What type of presentation is it? (Keynote, interactive, workshop, inspirational, retreat, teaching, etc.)
Who will introduce you? Ahead of time, provide your written introduction, or bio, to the person who introduces you.
Will the audience be provided pens and paper? Are they needed?
How is the room set up? Where will you stand? Do you need a podium for materials? What is the lighting? What type of microphone do you prefer? (Visualize the room. This helps tremendously when you prepare your speech.)
Can you provide handouts? Does that work logistically for them? Do you need a flipchart, Power Point, or other electronics for your presentation?
Dress of group? Dress professionally, but don't wear a suit if audience will be wearing jeans. Dress one step up from your audience.
Do they have permission to record you? Can they sell recordings of your  presentation? Will they provide you a CD or a link to your presentation? 
Can you sell your products, materials, audios, books? Will they provide  a person to help facilitate at the sales table? How much display room do  you have? 
Nervousness can be helpful, but fear is not!  Fear constricts your ability to be natural and effective.
Ideas to help you overcome fear:
 
• Arrive ahead of time. Greet people as they come in. Relax and be yourself!  
• Take the focus off of yourself: Instead, think about what you are excited to tell them; visualize  your success; believe people will appreciate what you say, want you to succeed. They really do!
• Don't take yourself too seriously. Laugh!
• Practice relaxation techniques; breathe; move naturally.
Now, listen to the person introduce you, take a few deep breaths, and step out and warm up your audience. You will wow them!
Suggestions: Try using Mind Mapping Techniques to create your notes rather than linear outlining—we each have different learning styles, different speaking styles, but this method works well for me.  
For excellent speaking tips and methods, I recommend the book, Present Yourself by Michael J. Gelb. Excellent!
WRITE A GRANT. DON'T SAY YOU CAN'T!   
Goodness, hope and heroes are making a difference every day. Best wishes on making your community or world project get the financing it needs to come alive and impact lives! – Judy Dippel
"CNN Heroes—Everyday people changing the world," inspires all of us who have watched it. These encouraging 'heroes' stories, allows us to revel in how ordinary people are making an extraordinary difference. Amazing feats!  Check them out on the CNN website. You mayhave someone to nominate for next year's award show.
http://www.cnn.com/SPECIALS/cnn.heroes/index.html
Do you have an idea that could positively impact your neighborhood, city, or the world? Are you struggling to keep an established project afloat? Do you have a heart for service, and have the skills that meet the needs of a specific niche? If so, put into action you can make a significant difference for someone or something. It takes an entrepreneur spirit and business sense, followed with a committed group of people who want to come on board to help put this
into action. But…
"But … we need the money," puts a halt to more ingenuity and development than I'm sure any of us can imagine. My hope is that this newsletter provides a kick-start to begin researching and writing grants that fund worthwhile, well-organized projects that are ready to be developed.      
Identify (craft in writing) what the project is that you are requesting money for,
and the timeline—programs, building, staff, etc. There are specific categories to match when applying for grants. Read grant guidelines carefully. Craft a completed grant proposal exactly as they request.
Specific plans/goals/outcomes, and a proven track record of experience and success with a past or current project, will improve the opportunity of being awarded grant money. In writing, funding trusts, organizations and corporations have to see specific details of how their money will be used to make a viable difference.
Be able to clearly state the problem (why there is a need), the opportunity (what the project will do), the impact (expected outreach and outcomes) and the approach (outline dated goals and actions).
Research is one of the most important aspects of receiving awards from grants. Once you have the above organized in writing, commit the time needed to identify specific foundations and trusts that are a good match. They clearly state in their websites what types of organizations, people and projects they support. It must be a good match for your project or submitting is a waste of effort and time. Some are regional, specific purposes, etc. Most take phone calls if you have questions, or need help with the grant writing process.
Write letters of inquiry to those who request it, prior to sending in grant application.
Identify a "go to" person in your organization who can respond in a timely manner.
Available CFO or accountant who can supply 3-year accounting records.
Board Members are often a good grant writers, or  "go to" person.
The numbered items below show what was needed for one particular grant I wrote. If these details are already determined and written by you, it makes the grant writing process go much easier for whoever is writing the grant. It saves lots of back and forth time to retrieve necessary information, plus allows this information to be used repeatedly for multiple grant applications.
The items below are also a good gauge about how organized an organization really needs to be to begin requesting grant money. The application process requires it … plus it's a benefit to the development of your organization.
WRITING A GRANT PROPELS OPPORTUNITY
Financial resources and cohesive,

well thought out business plan. 

For your project,

identify and organize in writing all of the items below.

Next research which

grants match. List them, the dates and deadlines they have for applications.
Now you are ready to begin the grant writing process. Simple as 1, 2, 3…
1.  Project title:  Brief description of how the trust dollars would be used
2.  Timetables:  Amount of grant sought, including start and finish of the project
3.  Organization: Mission, Priorities, Values, People Served, Similar Organizations
4.  Organizational Financial Record: 3-4 years.  Revenues, assets, change in assets, other   support
5.  Itemized Project Budget: Objectives
6.  Project Funding Plan and Goals
7.  Project Budget Summary
8.  Organizational Summary
9.  Relevance: why a particular trust was chosen to apply to—goes back to the "good match."
10. Project Staff: Key people and job responsibilities of project staff and managers
11.  Project Significance: Why will this project be viewed as important by your organization and others in the region?
12. What is the projected effect of receiving precious support
13. Future of Project: Will this project continue beyond the grant period? How will it be sustained?
14. Evaluation Plan: Approach to evaluating success in reaching cited objectives.
15. Full description of the project
Let me know how it goes!
Baby Boomers, the Time is Right to Just Do It!
Countless travel destinations lie ahead. Boomers, are you ready to pull out all the stops and realize
your "bucket list" dreams and passions?
by Judy Dippel
See Judy's article with the photos at:
  http://destinationstravelmagazine.com/February2012/#/Boomer_Travel_58/
Lists may be tacked on the wall, or deeplyembedded in heart and mind, but either way, by the thousands boomers know it's time to begin to fulfill their "bucket list." There are magnificent destinations, a whole world to explore, and thrilling escapades for boomers who want to live life to the fullest. Go ahead, do it, then with memories and a smile, check off one more thing from the list! 
Need a cool idea?
Consider booking a white-water rafting trip through the Grand Canyon, on the Colorado River.
This is a destination that will get the heart pumping, and adrenalin flowing. It's a unique experience for each person—physically, emotionally, and spiritually. Guided trips are a must on the Colorado, except for world-class, white-water rafters. Prepare and schedule at least a year in advance.
Federally protected, there are stringent guidelines for floating through the mystical and magical, spectacular and dramatic, Grand Canyon. Review the variety of outfitters and raft trips that are approved for commercial trips on the Colorado. Each outfitter varies in style, offering those who float the calm and white water rapids, a one-of-a-kind adventure. Expect temperatures in the bottom of the canyon to be the same as Phoenix, AZ, all times of the year. 
We chose Wilderness River Adventures, 7-day, 188 mile motorized raft trip (277 total miles), from Lees Ferry (launch at Lake Powell) to Whitmore Wash. For those with time limitations, motorized trips maximize opportunity to see more of the color and majestic layers of strata and upon layer of canyon rock. If only rocks could talk! In some ways they do, as a traveler's days on the river become a treasured personal experience. 
Side hikes into the splendor of the 5-6 million year-old Grand Canyon are like none other, and a challenging adventure. Bouldering and traversing narrow paths are not uncommon, and like the thrills of the river, hikes too, get the adrenalin flowing. Guides are professionals, preparing hikers for what to expect. Another rafting option, are oar trips. They offer a uieter, more serene river experience, and are incredible if time allows. Assess what individually works best, and what type of trip fulfills your "bucket list" dream. 
If booked in springtime through June, the chilly waters of the river are a deep emerald green. The river turns brown as summer progresses, due to thunderstorms that cause flows of water drainage down the sidewalls of the canyon. 
Drift the Colorado and go back in time. It is a freeing experience. In quiet moments on the river, guides share the fascinating and diverse history of the Indians and those who inhabited this harsh land. Stories of white men (and a few women), whose courageous spirits led them to taking on the odds of this treacherous river in wooden boats and rafts. Hearing the stories of such people, while sitting in a maneuverable, motorized rubber raft, feels unimaginable to us today—and back in the day, some made it, but more didn't!
So what's it like?
It is isolation and camaraderie at its best; the only way out, a helicopter. That's part of the
thrill—isolation from the world, cell phones and life. The professional guides in our trip experience deserved the confidence we had in them—they were professional and personable, skilled and helpful with anything and everything … and great cooks! Phenomenal—it's amazing what a raft can carry, besides people, to add to our comfort!
Wake up to brewing coffee, as a hot a hearty breakfast is being prepared. As a "river rat" does when rafting the river, do the same on land; take in the geography with all your senses: look high and low, hear murmuring voices of campmates, take in the wonderful smells nature offers, feel the coarse sand on your feet. Another day on the river beckons, as sunshine reflects from river and rock.
Nighttime parallels daytime in beauty and distinct experience. Incomparable when the moon is full, when sleeping under the stars. Watch the 'bright light' of the moon light up the black rock canyon, as it presses darkness  downward. Illuminating, it brings the black rock cliffs to life. The bold light of a full moon presents a surreal image of the canyon. A nature drama plays out in black and white … and in shades of gray, as if it was created just for you!
Grand Canyon/Colorado River raft trip is a worthy destination and a valuable "Bucket List" option. It changes and challenges all who go, mile after mile. It leaves us asking: What is our place? What is our role, and how does it beckon to us? Throughout this trip, the personal privilege of seeing such splendid display of nature, day-after-day, is humbling and remarkable.
Unforgettable… a silent time of drifting, soft lapping waves … and the music of a lone flute playing on a river, in a canyon … far, far away.
"Do what you can, with what you have, where you are." –Theodore Roosevelt
WRITING YOUR BIO or BUSINESS PROFILE
Conceit or Confidence?
No need to squirm …
It is not conceit, though it may feel like it. Seriously, there's no need to squirm. Be confident!
As a freelance writer, I find that it is almost always hard to write about yourself. This is probably true for you because it is true for most of us. Whether you are writing a bio, a business profile, or about yourself in a resume, it is nearly impossible to write from an objective viewpoint. When I write for a client, I am more effective then when I write my own. It's just the way it is. 
Many factors influence how successful you can be in writing your own bio/profile. First of all, none of us are the same, so remember that you can't write yours like a respected colleague wrote his/hers. Writing about yourself is affected by many things: if you are a man or woman, how you were raised, generational and life experience, business position, purpose and audience.
That said, a third person perspective is a great way to start. Begin by imagining what you would want someone to say if they were to introduce you. It does not come across as if you are "blowing your horn" (even though you may be writing it), because someone else is saying all those awesome things about you. Third person is much more comfortable. It reads objectively and confidently, stating who you are, what you do, and why you do it.
Those of you who have worked with me know I like to slip in "I statements," first person perspective with quotes from you, to shift gears within narrative text. Additionally, I may write about you first person, to make more personal statements from you, speaking directly to your audience in a totally separate paragraph.     
Which do you like better?
Third Person: We invite you to meet, Real Estate Broker, Larry Canary. He is an experienced real estate professional who is respected for his market knowledge, communication skills and financial expertise… (OBJECTIVE)
First Person: Hello! I'd like to introduce myself. I am Real Estate Broker, Larry Canary. It is to your benefit to work with me because I have extensive market knowledge and excellent communication skills. I am respected for my market knowledge and financial
expertise… (NOT OBJECTIVE)      
Your purpose for writing a bio will determine the length and the "person" perspective from which you write. However, longer bios should be limited to one page. Sometimes one paragraph is all that is needed, and other times it is several. Keep any bios you write, because you can take out or mesh sections to meet different needs, saving you time, next time!
How do I make writing a bio or profile easier for you?
First, we sit down together and casually talk about who you are, what you do, why you do it—your experience, passion, purpose, audience. As we chat casually, I note specific words that you use that describe,  as well as those that reflect your personal style and business.
If I am new to you and/or your business, I can be objective. I am your audience.
I ask you the questions your clients/customers might ask. In your bio/business profile, I strive to supply the answers, giving them as much information up-front as possible. They they won't have to ask.
When appropriate, it will have a balance of professional and personal—readers will get to know you professionally and get a personal glimpse of you, too.
Make it easily readable for your audience; cutting out inside terminology and acronyms that you commonly use.
The Bottom Line: Don't shy away from writing about yourself in a confident voice and style. It gives your audience confidence to call upon you. Ask yourself if you are being authentic, and if so, don't allow concern about conceit to dampen your efforts. It is your chance to tell the world about how you stand out professionally, so definitely make the most of it!
Write On!
Judy
"People don't listen to what we write, or what we say, unless our words make an emotional and intellectual connection. It's as simple as that. " —Judy Dippel
KNOW YOUR TARGET AUDIENCE – Put Yourself in Their Shoes
I strive to help my clients understand that written words, about themselves or their company, are the next best thing to speaking face-to-face. If you could speak to each customer/client personally, what would you say? It's important to strategically think about, because specifics about your target audience are essential for creating professional, quality materials.
I find, frequently, when creating key points for business materials, owners want to show and tell about "who they are" and "what they do." Of course, that is at the very core of marketing. But first, before writing drafts or making presentations, it is vital to put yourself in their shoes, and understand their perspective. First, ask yourself, "Who is my target audience?"
Do you really know enough about them to convince them that they need what you have to offer? Think about it. If not, learn more by assessing your target audience with the following 10 questions. Keep these in mind, so that your materials resonate, emotionally and intellectually.
Whether writing business materials, genres of nonfiction or fiction, or when making a presentation, these questions work. Once you've answered them, you will feel better equipped to powerfully provide your audience what they need and want. Whether writing or speaking, they add direction to what you say and how you say it. Best of all, these simplify getting it done and getting it right!
What does your audience anticipate when they read or hear about you or your company?

What do they want to know? Need to know? Why do they care?

Are they able to choose to read about, or listen to you, or is it a requirement of their job?

What is the size of your distribution list, or audience to whom you are speaking?

What are the demographics? Age, gender, education, interests?

How does their culture or religious beliefs, influence interest in you or your company?

What terminology and writing level will be best received?

Who are they? (For example, my freelance commercial audience is business owners, managers, public relations staff and employees. Graphic designers and marketing teams. Literally, anyone whose work involves writing. I create materials that speak to writing skill and "how to," not to a specific age or education.)

What do you imagine they feel when reading or listening to what you have to say? (Excited, wary, curious, tired, relieved, nervous, grateful or hostile?

Are there preconceived ideas, negative or positive current events, common life experiences or circumstances, that will influence how your audience
will respond to what you have to say?
JLD Writes Special:
Effective August 24 – September 30, 2011
Do you feel like a casual meeting to receive some objective
and professional guidance? Schedule an appointment with Judy Dippel – JLD
Writes, from Aug. – Sept. 30, 2011, to receive a complimentary target audience
evaluation, and guidance on next marketing steps.
Rest is not idleness, and to lie sometimes on the grass on a summer day listening to the murmur of water, or watching the clouds float across the sky, is hardly a waste of time. – John Lubbock
SUMMER SYNDROME – What is it?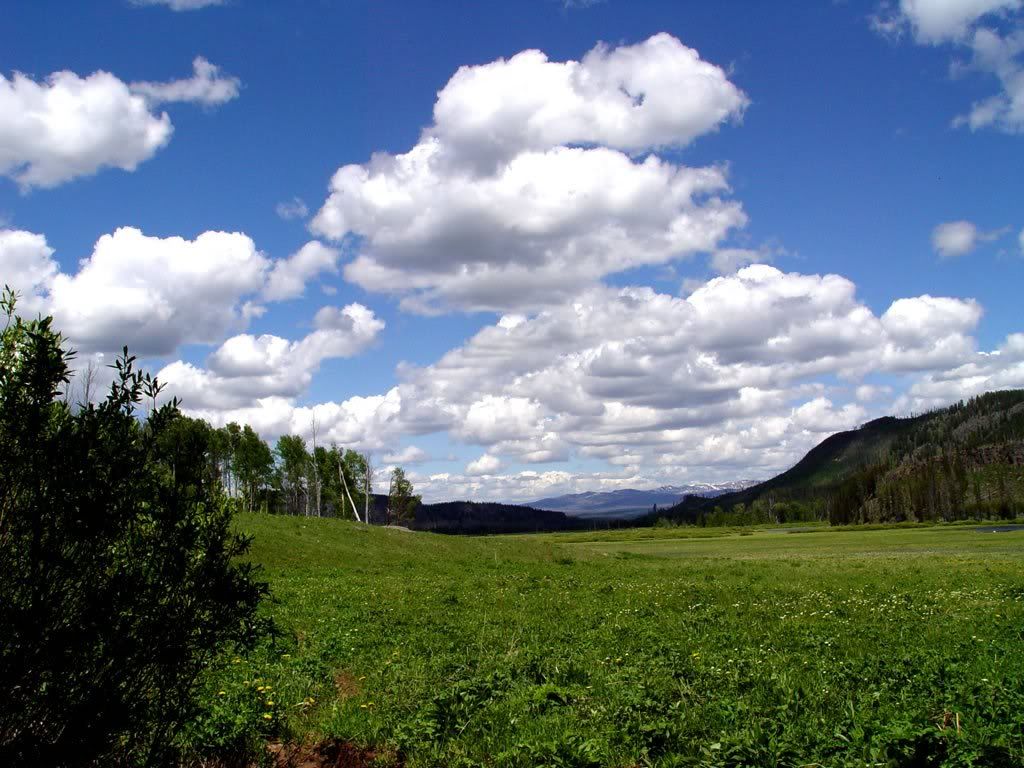 It's our natural response to want to get away and let go of all work responsibilities … at least for awhile. It's been said that summer is when laziness finds respectability for a time. Symptoms are universal: not wanting to work or be organized, dread (vs. energy andenthusiasm) of not having it all together for an upcoming meeting or important deadline, feeling overwhelmed about starting a writing project, or the conscious self-nagging for the self-employed about all that must be done; lack of focus and daydreaming out the window. These are just some of the symptoms of what I have termed "summer syndrome."
Like me, this summer day may have started for you by not wanting to get up. I repeatedly hit snooze this morning. Next, I found a long shower and strong coffee was necessary to kick into work mode. Sound familiar?
Why does summer affect us this way? It's our desire to slow down and revert back to carefree childhood days when summer was all about friendships, freedom, new discoveries, ice cream and fun. Living in Oregon, I find the onset of warm, sunlit days and moonlit nights promotes a natural human response to want to forget work, get outside, connect with friends and family, and play to my hearts' content. This is true for most of us!
As responsible adults, we know the rub comes when we lapse into much-needed summertime leisure and fun, yet at the same time are committed to keeping up a busy schedule at work. Late nights, welcome house-guests and company, vacations, outdoor activities, long drives or flights, or simply the reality of keeping up with kid's schedules and work challenge the best of us.
I don't have a magical answer, unless I can help with developing or completing writing projects for you. However, I do have a few suggestions that may help keep up your enthusiasm for taking on that writing project or tough work schedule, or any other task that must get done.
TIPS FOR GETTING A WRITING PROJECT DONE … even in the summer!
Identify when you write best and are the least distracted. Withyour deadline in mind, schedule time to write,  just like any other appointment or meeting. Stop when time is up. Continue during next scheduled time.
Create one file for notes, research, interviews, pictures, etc. that you accumulate for an upcoming
writing project. With a deadline looming, your info is at-hand.
Take time to consider what  you need to tell your audience. Briefly outline or mind map points to be
made.
Know guidelines, expected format  and graphics, that will be used before beginning to write.
First Draft – Let it flow, without worrying about grammar and  structure. Second Draft –  Define paragraphs and revise sentence grammar and structure. Third Draft – Edit for clarity and  content. Is it written in a style others will understand, and make the  points you outlined earlier? If time allows, sleep on it—between rewrites.  You'll see it with fresh eyes.
Seek out another colleague  to be a reader who is objective and will make honest suggestions, ask  questions, find typos. Hopefully this is a person who will also give you kudos  when a piece is excellent and "right on."
Reread once more and submit.  Appreciate the personal rewards and skills you may have learned, on a project well written and well done!
Remember to reward  yourself for meeting the deadline: go to the river or lake, play tennis, meet  with friends, sip a glass of wine, read a good book, or simply give  yourself permission to sit back and do nothing while basking in the sun!
ATTITUDES THAT ENERGIZE:
Appreciate your health as you drive to work. Some are not so fortunate.
Be thankful for your job, especially in this economy. Someone else would like it.
Have enthusiasm for your chosen profession. If not, consider a change.
Make time to brainstorm and collaborate with colleagues you respect.
Seek out new opportunities that challenge and increase job satisfaction.
Leave work at work. Choose not to feel guilty.
Throughout the summer, plan activities that relax and rejuvenate. You do deserve it!
Travel Journaling that Works for Everybody—10 Tips to Make It Easy
Journal entries do not need to be written like I've done below, but I had to share…
We woke up with a start, dressed in the traditional white and red, and immediately made our way out of the hotel and down the stone street. We were finally doing this, and could check it off our "bucket list." We had to get there in time! My stomach churned and anxiety increased. Squeezed and pushed along with the energetic crowd, we felt their energy and the warmth of the morning sun. Excited people shouted out in a variety of languages. What the heck were they saying?
Once in a lifetime, this was it! I kissed my husband, and found what I hoped was a safe spot to peer over the fence and down the street. Nothing yet, except people excitedly crowding along as far as I could see. Above, I could see the flowered balconies and windows filling with excitement. People in white and red waved and peered down from several stories up. Pamplona's San Fermines Festival's "Running of the Bulls…" El Toro! I couldn't wait for the bulls to run by in a blur of black, hopefully followed by my husband and friends. I wanted them safe…
Are you curious? I am, because this hasn't happened yet. It is only how I imagine it will be. I'll let you know in the next newsletter what it really was like, after I return from our trip to Spain. You might be asking, "Is your husband actually going to run with the bulls?" Yes.
Why journal? It allows you to experience a trip again. I can nearly hear you saying, "I don't like to write. I won't have time." Either way, the suggestions below provide a variety of ways to keep memories alive from a special trip and your travels.
Try one or more of these:
Purchase a lightweight journal (with plenty of pages) that has something on the front that attracts you, makes you smile, or represents the trip or you. Begin.  Take double-sided scotch tape. I'll tell you why.
Don't stress over having to write formal sentence structure like I did above. Instead think of it as a chance to remember your trip, and to be able to share with others using whatever method you find easiest. If it is totally personal, just for you, write whatever!
Use single words that inspire your emotions and memories. You don't even have to write full sentences, but just enough to help you remember if you want to write more. (e.g. adventurous, daytrip, lost, boat charter, hike, colorful, water, people, wildlife, skyline, etc.)
Simply draw pictures. Use double-sided tape to tape in a ticket, a napkin, swizzle stick, postcard, wrapper, small menus, matchbook; any memorabilia that fits. Anything that will jog memories.
Write in the day and place, the name of a street, restaurant, event, tourist site, hotel, ship, etc. Take a picture—insert it on the page after you get home. It will jog your memory of where you were, what you did, and why it mattered. Or write about it on your way home.
Use your senses: what you see and hear, the noises, tastes, smells. Think about the impact they have on the enjoyment of your trip—the good and the bad. Write about them.
Write about how the trip is different from what you expected. What did you learn? What experience changed or impacted you the most? What surprised you?
"Ah-ha" moments always happen when you least expect it. Where were you? What happened? How did you feel?
Meet local people, and ask them to write or draw in your journal, or ask others who are with you on the trip to write or draw in it. Kids are very creative and love this!
Most importantly, enjoy your summer travels, near and far. Be safe and build memories for a lifetime. Remember, even the mess ups along the way make a good story for later!
If these suggestions make journaling easier for you, or you have additional tips for travel journaling, please post them on my JLD Writes Facebook page. Be sure to tell me about where you travel this summer. We all can add to our "bucket list" through your experience.
Every place is special if we stop and pay attention! I can't wait to hear from you.
Judy
Ever Embarrassed to Admit Your Mistakes? Sometimes I Am!
At times, my face has been as red as this font. (Except for the examples I use, let me know if I have any errors in this newsletter.) If so, I'll send you a gift card and try not to be embarrassed.
Common Mistake #1: When parenthetical expressions stand alone, (as in the example in my sentence above) it is incorrect to place the punctuation outside the last parenthesis mark—it is correct to have the punctuation inside the mark. In contrast, a parenthetical expression that is within a complete sentence, punctuation is placed exactly as if the parenthesis were absent, as seen in my sentence below.
We've all been there—the report for the regional meeting shows up in hard copy with a glaring grammar mistake or typo (you didn't catch), even though you proofed it 10 times. You blush with embarrassment when the CEO calls it to your attention during the meeting.
And many have been here—your small company's brochures final proof was submitted to the printer and is in process. Not until then did the error jump out at you like a red light. How could you have missed it? Your budget for printing is gone, and you berate yourself in frustration knowing it's too late to do anything about it. Your following quote is good, but oops you mistakenly placed the period outside the quotation marks, instead of inside. See: "We are geared and ready for the upswing".     … an oops…
Common Mistake #2: Punctuation, whether a period, comma, exclamation point, or question mark is to always be placed inside the quotation marks, unlike the example and error in the last sentence in the paragraph above, where the period outside the quotation marks is like a flashing red light, blinking "wrong, wrong!"
Aggravating scenarios of such events are endless. You're not alone. They happen to everyone, no matter how carefully you proof. Take notice of errors when you read the newspaper or books. Typos and grammar mistakes are there—even in bestsellers! The number of people who proof your copy will not always prevent errors, but the more the better.
Here are a few other suggestions that may help you achieve a near-perfect final copy.
Five Habits to Help Make Your Final Copy, Fantastic Copy:
Call on other people (who have an eye for spelling, punctuation and grammar) to help you proof final copy, especially if it is a project you've worked on for days on end.
Sleep on it. Revise and proof with fresh eyes the next day. I regret it when I don't!
Print your copy out. Read it carefully. I can't explain it, but errors jump out on hard copy. I need a psychotherapist to tell you how the brain works on this one.
Read it out loud, in a natural voice and pace. This helps assure your written content is making sense (effectively transferred from brain to paper), and also a great way to catch grammatical errors, or singular and plural mistakes.
Remember you are human, not perfect. My motto is, "I will never arrive and have it all together," because I am always learning from my mistakes. The same is true for you!
A change of perspective may help you  view your errors differently.When you make a mistake in written copy, consider writing down your error, then the correction in a small spiral notebook. Next time you are wondering where punctuation goes in quotes or parenthesis, and a multitude of other writing protocols, you'll have your own personal reference guide.
Remember, errors can almost be welcomed when we appreciate how embarrassing mistakes bring valuable writing lessons. It's one of the best ways to see your writing improve.
If you would like more helpful hints about the "ABC's" of better writing, please let me know. I'm developing a complete series that will be available this month. I'll keep you informed.
I encourage you to send me specific questions about writing errors that haunt you, or elements you are simply wondering about. I will follow up with answers and examples in June's newsletter. Maybe you're not sure about contractions and possession, capitalization, active nouns and verbs, clauses … hmmm …the list is endless, but I look forward to simplifying it for you!
A professional writer, not a perfect writer!
Judy
"If you can't make a mistake, you can't make anything." –Marva N. Collins
"For most, the hardest part about writing is to have the courage to simply begin." –Judy Dippel
Yes . . . SIMPLY BEGIN
Writing intrigues, tests, and rewards those who pursue it. I've found it to be a fascinating evolution of personal self-discovery and skill . . . but the fact remains, as writers, our biggest challenge is a constant challenge. That is, to simply begin. You can take a sigh of relief knowing this is something all writers must come to terms with.
It's true for all kinds of writing! Getting started is hard for those of you with business writing to complete, even though a boss, deadlines, and a paycheck tend to motivate getting it done! And if you're a nonfiction writer, you know it can be tough to get those first words written on the page, especially since you're eager to touch the world with passion and truth. Fiction writers, maybe even you, struggle with starting, too. Stories rumble around in writer's heads for years, waiting for characters, conflict and completion. Beginning to write, whatever the genre, is a shared challenge.
(Side Note: We each have preferred methods that help us to get the creative juices flowing. What works for one may not be for another. Whether you write in a PC, pen and paper, or record, discover what works best.)
If writing is something you want to do, what is it that obstructs, or gets in the way of simply doing it? Truth is, there are a multitude of reasons, but let's look at what I've termed:
The CAUSES for PESKY PAUSES: aka writer's block
PERFECTIONISM: Accept that there is no writer that is perfect. To help you, here is what I suggest: 1) Enjoy the journey by striving to improve and learn. That's never-ending. 2) Learn to appreciate critique and revision. It paves the way to writing improvement. 3) Know that no matter your level of writing perfect writing is a matter of opinion, trends, and an editors needs.
PLACE: Know yourself, and find the right place. Where, when and how do you write your best? Write inside or out? Enjoy a crowd of people and activity? Does writing flow more easily in the morning, middle of the night, in the evening? Find the best time and place, and stick to it.
PERSONAL INSECURITY: It takes time and experience to overcome insecurity. Go easy on yourself. The bottom line, you must learn to believe in your writing beyond all others, because it is a vulnerable, adventurous undertaking. Seek out writers conferences and talk to writers. You'll find insecurity is part of the gig, and inevitable when you make your heartfelt work public. The good news; you grow stronger and it gets easier. A great payoff!
PROCRASTINATION: Procrastination may seem subtle, but it constantly hovers around to give you and me excuses. Is it happening because of fear or a busy life? Life goes on, thank goodness, and I'm sure you can list all that needs to be done now, so make a list. Okay. Now, write down why you want to write. Is the list longer? I bet it is, so schedule it in, and commit to write, as if it is the most important appointment on the calendar. You owe it to yourself!
PERSEVERANCE: I had a very successful author tell me once, "The most important attribute a writer can have is perseverance." I agree. It can be hard to climb the mountain, maneuver the sharp turns, swim the river, but how do you feel when you accomplish a goal … even when looks different than when you began? You know the answer, so persevere. You will never regret it!
PROPPING UP: The support you anticipate, from people you know, rarely comes as you might expect. Sometimes it's hurtful; sometimes it's shocking. Don't despair, encouragement does come, but not always from whom you think it will. When it does, totally delight in it!
PATIENCE: Impatience can literally freeze creativity, but patience enables it to flow. Defined as the ability to endure waiting and delay, without becoming annoyed or upset; an attribute to persevere calmly when faced with difficulties. Right? …probably not; however, it becomes easier to be patient as you overcome the other causes for pesky pauses listed above.
Write on!
Judy Dippel