July 26, 2011 by judy · Comments Off on The Welcome (yet challenging) Summer Syndrome
Rest is not idleness, and to lie sometimes on the grass on a summer day listening to the murmur of water, or watching the clouds float across the sky, is hardly a waste of time. – John Lubbock
SUMMER SYNDROME – What is it?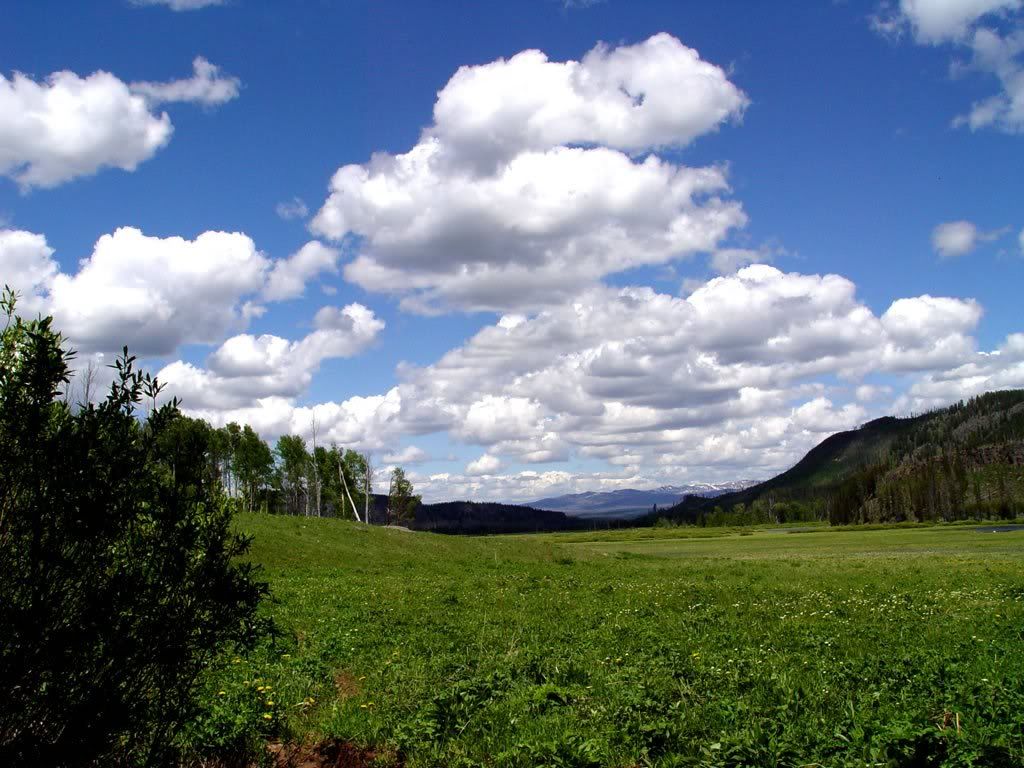 It's our natural response to want to get away and let go of all work responsibilities … at least for awhile. It's been said that summer is when laziness finds respectability for a time. Symptoms are universal: not wanting to work or be organized, dread (vs. energy andenthusiasm) of not having it all together for an upcoming meeting or important deadline, feeling overwhelmed about starting a writing project, or the conscious self-nagging for the self-employed about all that must be done; lack of focus and daydreaming out the window. These are just some of the symptoms of what I have termed "summer syndrome."
Like me, this summer day may have started for you by not wanting to get up. I repeatedly hit snooze this morning. Next, I found a long shower and strong coffee was necessary to kick into work mode. Sound familiar?
Why does summer affect us this way? It's our desire to slow down and revert back to carefree childhood days when summer was all about friendships, freedom, new discoveries, ice cream and fun. Living in Oregon, I find the onset of warm, sunlit days and moonlit nights promotes a natural human response to want to forget work, get outside, connect with friends and family, and play to my hearts' content. This is true for most of us!
As responsible adults, we know the rub comes when we lapse into much-needed summertime leisure and fun, yet at the same time are committed to keeping up a busy schedule at work. Late nights, welcome house-guests and company, vacations, outdoor activities, long drives or flights, or simply the reality of keeping up with kid's schedules and work challenge the best of us.
I don't have a magical answer, unless I can help with developing or completing writing projects for you. However, I do have a few suggestions that may help keep up your enthusiasm for taking on that writing project or tough work schedule, or any other task that must get done.
TIPS FOR GETTING A WRITING PROJECT DONE … even in the summer!
Identify when you write best and are the least distracted. Withyour deadline in mind, schedule time to write,  just like any other appointment or meeting. Stop when time is up. Continue during next scheduled time.
Create one file for notes, research, interviews, pictures, etc. that you accumulate for an upcoming
writing project. With a deadline looming, your info is at-hand.
Take time to consider what  you need to tell your audience. Briefly outline or mind map points to be
made.
Know guidelines, expected format  and graphics, that will be used before beginning to write.
First Draft – Let it flow, without worrying about grammar and  structure. Second Draft –  Define paragraphs and revise sentence grammar and structure. Third Draft – Edit for clarity and  content. Is it written in a style others will understand, and make the  points you outlined earlier? If time allows, sleep on it—between rewrites.  You'll see it with fresh eyes.
Seek out another colleague  to be a reader who is objective and will make honest suggestions, ask  questions, find typos. Hopefully this is a person who will also give you kudos  when a piece is excellent and "right on."
Reread once more and submit.  Appreciate the personal rewards and skills you may have learned, on a project well written and well done!
Remember to reward  yourself for meeting the deadline: go to the river or lake, play tennis, meet  with friends, sip a glass of wine, read a good book, or simply give  yourself permission to sit back and do nothing while basking in the sun!
ATTITUDES THAT ENERGIZE:
Appreciate your health as you drive to work. Some are not so fortunate.
Be thankful for your job, especially in this economy. Someone else would like it.
Have enthusiasm for your chosen profession. If not, consider a change.
Make time to brainstorm and collaborate with colleagues you respect.
Seek out new opportunities that challenge and increase job satisfaction.
Leave work at work. Choose not to feel guilty.
Throughout the summer, plan activities that relax and rejuvenate. You do deserve it!
June 29, 2011 by judy · Comments Off on Travel Journaling – 10 Tips to Make It Easy
Travel Journaling that Works for Everybody—10 Tips to Make It Easy
Journal entries do not need to be written like I've done below, but I had to share…
We woke up with a start, dressed in the traditional white and red, and immediately made our way out of the hotel and down the stone street. We were finally doing this, and could check it off our "bucket list." We had to get there in time! My stomach churned and anxiety increased. Squeezed and pushed along with the energetic crowd, we felt their energy and the warmth of the morning sun. Excited people shouted out in a variety of languages. What the heck were they saying?
Once in a lifetime, this was it! I kissed my husband, and found what I hoped was a safe spot to peer over the fence and down the street. Nothing yet, except people excitedly crowding along as far as I could see. Above, I could see the flowered balconies and windows filling with excitement. People in white and red waved and peered down from several stories up. Pamplona's San Fermines Festival's "Running of the Bulls…" El Toro! I couldn't wait for the bulls to run by in a blur of black, hopefully followed by my husband and friends. I wanted them safe…
Are you curious? I am, because this hasn't happened yet. It is only how I imagine it will be. I'll let you know in the next newsletter what it really was like, after I return from our trip to Spain. You might be asking, "Is your husband actually going to run with the bulls?" Yes.
Why journal? It allows you to experience a trip again. I can nearly hear you saying, "I don't like to write. I won't have time." Either way, the suggestions below provide a variety of ways to keep memories alive from a special trip and your travels.
Try one or more of these:
Purchase a lightweight journal (with plenty of pages) that has something on the front that attracts you, makes you smile, or represents the trip or you. Begin.  Take double-sided scotch tape. I'll tell you why.
Don't stress over having to write formal sentence structure like I did above. Instead think of it as a chance to remember your trip, and to be able to share with others using whatever method you find easiest. If it is totally personal, just for you, write whatever!
Use single words that inspire your emotions and memories. You don't even have to write full sentences, but just enough to help you remember if you want to write more. (e.g. adventurous, daytrip, lost, boat charter, hike, colorful, water, people, wildlife, skyline, etc.)
Simply draw pictures. Use double-sided tape to tape in a ticket, a napkin, swizzle stick, postcard, wrapper, small menus, matchbook; any memorabilia that fits. Anything that will jog memories.
Write in the day and place, the name of a street, restaurant, event, tourist site, hotel, ship, etc. Take a picture—insert it on the page after you get home. It will jog your memory of where you were, what you did, and why it mattered. Or write about it on your way home.
Use your senses: what you see and hear, the noises, tastes, smells. Think about the impact they have on the enjoyment of your trip—the good and the bad. Write about them.
Write about how the trip is different from what you expected. What did you learn? What experience changed or impacted you the most? What surprised you?
"Ah-ha" moments always happen when you least expect it. Where were you? What happened? How did you feel?
Meet local people, and ask them to write or draw in your journal, or ask others who are with you on the trip to write or draw in it. Kids are very creative and love this!
Most importantly, enjoy your summer travels, near and far. Be safe and build memories for a lifetime. Remember, even the mess ups along the way make a good story for later!
If these suggestions make journaling easier for you, or you have additional tips for travel journaling, please post them on my JLD Writes Facebook page. Be sure to tell me about where you travel this summer. We all can add to our "bucket list" through your experience.
Every place is special if we stop and pay attention! I can't wait to hear from you.
Judy
March 31, 2011 by judy · Comments Off on How to Write an Effective Newsletter
"Writing is only limited by the imagination within us and the reality around us. Consequently writing is unlimited!" ~ Judy Dippel
This is a writing truth whether you are writing for business or for pleasure. Use all of your senses: sight, sound, touch, taste and smell.
Most of us have heard the phrase, "Bloom where you are planted." An example of this is the gray, windy and rainy Oregon spring day in which I write this newsletter. It could be depressing, but within my imagination I envision the beauty of the rainbow that will glow at the end of the rain and the bright yellow crocus and daffodils that will soon be seen pushing upward, giving us the first signs of spring—rain or shine.
I live in Oregon, so I get real and ask myself, "What do I love about rain?" I love the sound of it tapping away on my kitchen skylight. I love the effervescent green it creates in the lawns and the vibrant color within the flowers it feeds. I don't necessarily like the slugs and snails that also enjoy the rain, but that's my reality.
Ask yourself what is news-worthy or a story-starter for fiction or nonfiction from my two paragraphs above. At first glance, I count 20, but there are many more, because it's all about your imagination. You simply have to open your eyes to the world around you or envision in your minds-eye. If you do so, you will never be stumped with nothing to write. This is true for promoting your business, as well as for those of you who write for sheer pleasure.
Let's talk how this influences a commercial newsletter. Many of my clients are companies who send out e-newsletters. You may be one. It's distinctly different from direct marketing materials in style and even content, and because of this writing it can seem intimidating. You want to "show, not tell" even though you won't be writing about rainbows and daffodils!
Generally speaking, a direct marketing piece primary purpose is to sell, whereas a newsletter is the next best thing to talking to you personally. Newsletters help to build trusted business relationships. They are written in a conversational style, with key points evident, like this:
To assure your e-newsletter is well received, consider the following:
Link back to your company mission and yearly goals as newsletter content is developed—   this will help your writing remain focused, balanced and consistent.
Selling is not your primary objective with an e-newsletter. Rather the purpose is to build relationship, allowing your audience to get to know what you do and why you do it.
As you write it, ask yourself what information you need to provide to your audience. How, and about what, will you educate and increase their knowledge? What expertise, service or product do you have that your audience needs?
And … remember show what you do and why you do it. Don't forget to include basic information. Link to your website. Include where you are physically located and how customers/clients can best contact you.
For you CREATIVE WRITING BUFFS, "bloom where you are planted." Open your eyes.
As you are reading this, where are you? Look around. What do you see that gets your creative juices flowing? Mine is my dog. She is on all-fours, tense as she stares nonstop at a squirrel who is taunting her from the tree outside my office window. This could be a great opening page for a children's fiction story, or an interesting hook for nonfiction article about the dynamic between dogs and squirrels.
In the same way, to begin writing, use all of your senses. Here are a few from me as I sit in my office. Hear: The garbage truck just rumbled to a stop, dumping my garbage into their truck. What happens to my garbage from here is a great story-starter for fiction or tremendous content for nonfiction. Touch: Today in my office, an ant just crawled across my arm—we've been fighting them for months, yet I hate to kill them. Why is that? Smell: The smell of coffee makes me relax. What are some other smells that bring fond memories or help me to relax? Taste: The zinc tablet I'm sucking on is supposed to shorten a cold—true or false?
I think you get my point. We are never at a shortage for things to write about. Again, we are only limited by the imagination within us and the reality around us—write on!